Featured Item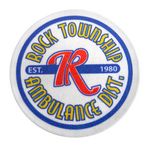 Microclean - Portable Microfiber Screen ...
MicroClean is the award winning microfiber adhesive screen cleaner for your phone and other devices. Wipe away dirt, smudges, and fingerprints with the super fine material and then stick to the back o...
$1.30 - $1.80
Welcome!
Welcome to the world of advertising specialties! Take your logo and express it as embroidery on a shirt, a laser etched image on a blanket or screen printed on a mug. The possibilities are endless! Quickly and easily search our vast database of products for items to: Improve traffic at trade shows, motivate staff, thank a customer, or increase safety awareness. When you find what you are looking for, please contact us so we can discuss your needs in greater detail, or use our shopping cart to submit your order - our secure check out makes it safe, easy and convenient. If you are just browsing, click on our 'request for more information' option and we'll get back to you.